From the desk of Glenn Ballard, Director of Fine Arts:  I am a believer. No one has to convince me. I know from personal experience and my own observations the extraordinary value of a rich fine arts education. I studied drama in Middle School and High School back in the 1970s, and even dabbled in it as a college student. But forty years ago, I never dreamed that I might actually grow up to be a fine arts educator and to be the Director of the Fine Arts programs of a premiere private school. So today I am thrilled to share a few thoughts about how the Fine Arts programs of The Brook Hill School are changing lives. We know, as Fran Smith wrote several years ago in Edutopia, "Arts education has been slipping for more than three decades, the result of tight budgets, an ever-growing list of state mandates that have crammed the classroom curriculum, and a public sense that the arts are lovely but not essential." I believe that education in the arts is one of the most significant things we can do for our children. From the days of Plato, educators have recognized the importance of the arts in the educational process. It is true now more than ever before that training in music, dance, theatre, and visual arts is an integral part of what defines our young people culturally and socially. I agree with Bob Bryant who said, "The arts are a part of the cultural heritage of every American. The arts are what make us most human, most complete as people. "No student ever masters the arts through occasional or random exposure. We certainly do not expect our children to learn math or science that way. That is why we are committed to making all the fine arts an essential part of The Brook Hill School curriculum and an important component in the educational program of every student. This commitment drives much of what I do as the Director of Fine Arts. Everyone knows that Brook Hill prepares our students for the academic rigors of college. But I believe that our fine arts classes also prepare them to be more cultured and humane people. It is well established that a first-class fine arts education provides learners with a number of "non-academic" benefits, including higher self-esteem, greater motivation, aesthetic awareness, enhanced creativity, improved emotional expression, better problem-solving skills, as well as a keener sense of teamwork. As a parent and now a grandparent, I want my grandchildren to have the opportunity to learn about the things that really matter the most: things like truth and integrity, critical thinking skills, a sense of wonder, fairness, creativity and cooperation. The arts provide all of these. For years the debate has raged…Do the arts make people awesome? Or are awesome people simply attracted to the arts? Either way, come be awesome with us!
Now meet our Instructors…..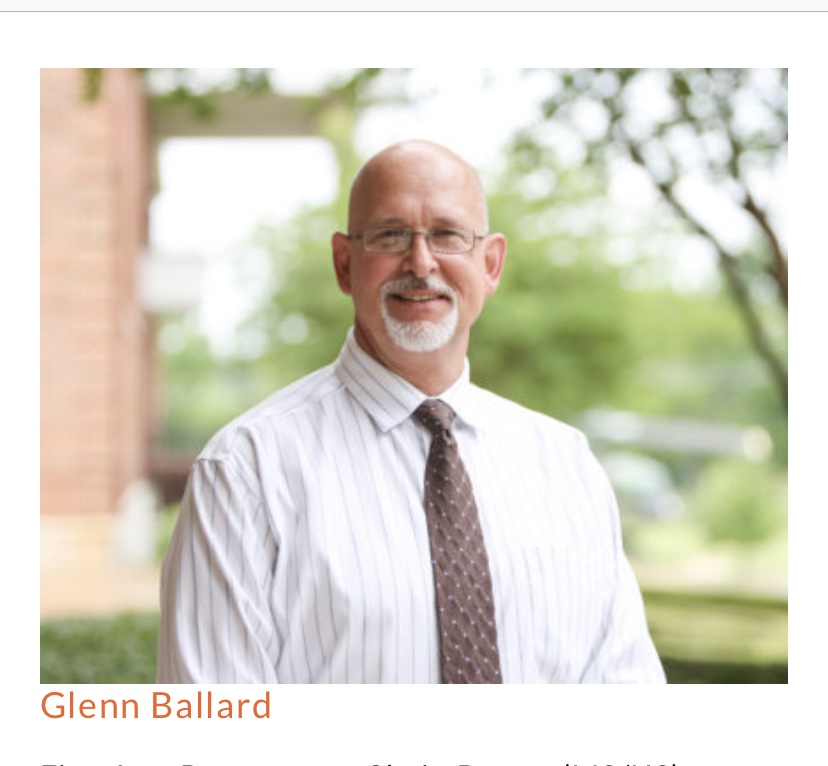 Drama
Glenn Ballard teaches both speech and drama classes and directs the theatre productions. He coordinates the school's involvement in the TAPPS district arts and academic meet and has served as TAPPS District President and Meet Director.  Since he began the theatre program in 1998, Mr. Ballard has directed Brook Hill students in annual dinner theatre productions, full-length musicals, and award-winning one act plays.
Mr. Ballard came to Brook Hill because he saw an opportunity to build a Christian theatre program from the ground up. Here he has created an environment in which gifted middle school students can learn and perform alongside more experienced upper school actors.
Mr. Ballard received his Bachelor's degree from the University of Texas at Tyler in 1998 and his Master's degree in Theatre and Speech Communication in 2005. Since 1981 he has been an evangelist and has worked with churches in Houston, Northern California, and East Texas. He has preached in twenty of the fifty United States and in several states in Mexico. He has also made mission trips to China and the Philippine islands of Mindanao, Leyte and Cebu He and his wife Rebecca have three sons Bradley, Aubrey (Salutatorian '03), and Timothy ('05).
Among his most memorable theatrical experiences were seeing Yul Brynner in the King and I in Houston, Mandy Patinkin and Patti Lupone in Evita, Tommy Tune in Bye Bye Birdie, and the Broadway productions of Phantom of the Opera (three times), Aida, Cats, Les Miserables, Miss Saigon, The Lion King, and Wicked. Mr. Ballard enjoys traveling when he has time, garage sale-ing, and working on upcoming productions.
Choral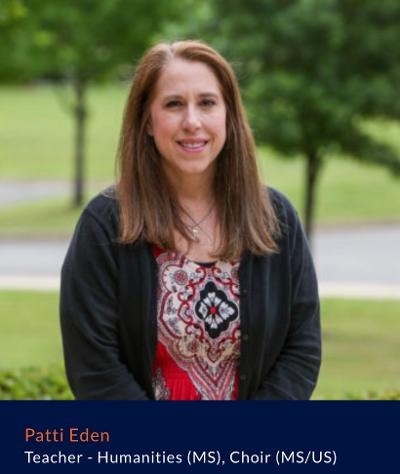 Patti Eden has been at Brook Hill since 1998 as the middle and upper school choir director. During these years, she has also taught History / English (grades 5,6,7,8,10), Latin, Theater Arts, and coached middle school volleyball for three years.
Before coming to Brook Hill she taught English and choir in Jacksonville Middle School and Rusk. Prior to teaching Patti received her Bachelor of Music Education degree from Stephen F. Austin State University. She was also awarded a Master of Arts degree in Interdisciplinary Studies from The University of Texas at Tyler, where her primary field was music.
Except for her college years she has always lived in Jacksonville where she now lives with her husband Tim, who is an assistant principal at Jacksonville High School, as well as her three daughters who all attend Brook Hill.
The Edens are active members of Fellowship Bible Church where Tim is an elder, and he and Patti play for the worship team. Mrs. Eden is active in community theatre and performs with various groups in the East Texas area.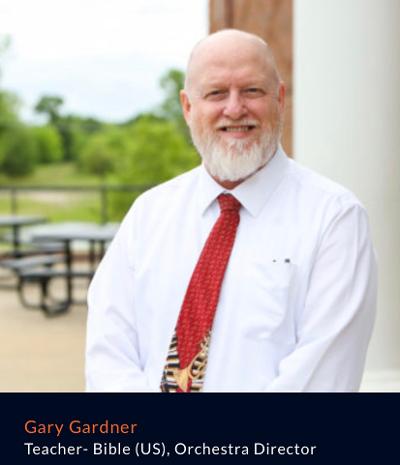 Orchestra
Gary Gardner received a BME from the University of Central Oklahoma in 1988 and a Master's degree in Education from Cameron University in 2000. He finished a Ph.D. in Biblical Studies in 2017 from Trinity Seminary. Dr. Gardner taught for 24 years before joining the faculty at The Brook Hill School. Those years were spent evenly divided with 12 years in public schools teaching Orchestra and Band, and 12 years at a small Community College in Oklahoma as the Director of the Arts and Humanities Division.
Gary Gardner enlisted and served with the 2nd Battalion 14th Marines from 1986-1990 and married his HS sweetheart Kelli.  Gary and Kelli have two adult sons, James and Caleb. Gary, Kelli, James, and Caleb stay very active in the ministry opportunities that the Lord provides.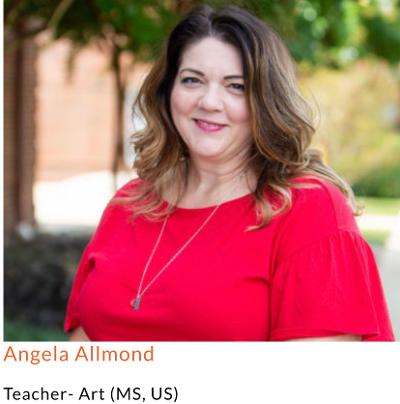 Visual Arts
Angela earned her bachelor's degree in Fashion with an Art minor from Liberty University.  Then, after teaching in K12 Christian schools for several years, she went on to earn her Master of Education and Doctor of Education degrees, both in Art and Art Education, from Teachers College, Columbia University in New York City.  Her academic and research interests lie in the areas of an ethic of care in education, human flourishing in the art classroom, and the design and arrangement of studio art classrooms in K12 schools.
Angela loves meeting new people and visiting new places whenever the opportunity arises. She also loves to cook, write, and organize things, and has recently added gardening to her list of favorite things to do. She looks for delight in the everyday moment and is well known among her family and friends as one who encourages others to as well.
As an artist, she loves color in almost any form, and enjoys discovering and exploring new materials. She works most often in silkscreen printing, mixed media, collage, photography, and video vignettes.  She has exhibited her work in group shows in New York and Spain, as well as a solo show entitled In Pursuit of Delight: An Installation of Photos and Video by Angela Allmond at the Macy Gallery in New York.
Drumline
It has been Mr. Rhoads' pleasure to serve at Brook Hill for several years.  He has worked with young people for the entirety of his professional career.  He served in Vienna, Austria as a teacher and administrator and here at Brook Hill as a teacher, Director of Campus life, and Principal.  He is now heading up the Residential Life program and working with boarding students from all over the world.
Mr. Rhoads' degrees include a Bachelor's in Biblical Studies from Crichton College and a Master's in Biblical Studies from Dallas Theological Seminary.
Assisted by: Tanner Smith, Tyler Tan, Tres Smith, Rob Funk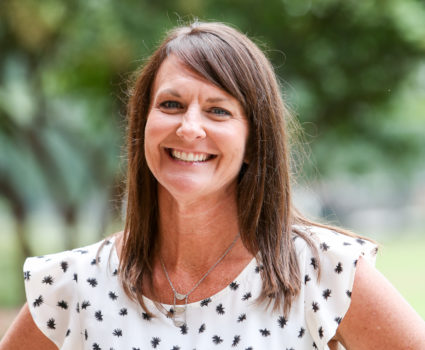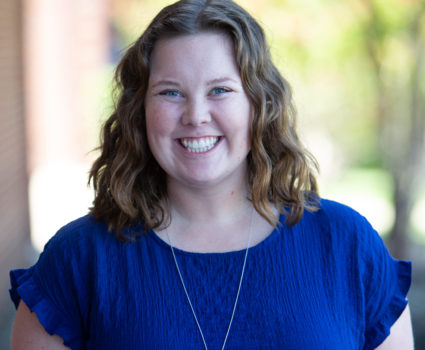 Dance
Tiffany Hubbard is the Director of Brook Hill Guard Spirit Teams.  The Spirit Teams at Brook Hill include Upper School Guard Cheer, The Cadets, G-U-A-R-D Flag Corp, Middle School Guard Cheer, Lower School Guard Cheer, and the Guard Dogs. She enters her ninth year at Brook Hill, but has over 20 years of experience as a cheer coach. She has cheered and coached at the high school and collegiate levels.
Emma French serves as an eighth-grade math teacher, middle school dance class teacher, Cadets Drill Team coach, and girls golf coach for the Brook Hill School. Emma graduated from The Brook Hill School and went on to Williams Baptist University to play college golf and received a Middle Level Education degree. Emma loves Brook Hill and is excited to teach children about Jesus, math, dance, and golf. In her spare time, she loves reading, playing golf, and being with her family.